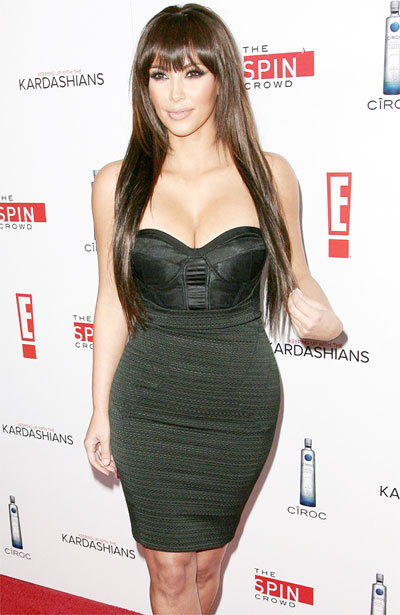 Kim
Kardashian
has
thanked
fans
for
their
support
in
the
aftermath
of
her
marriage
split
.
The reality TV star - who announced at the end of last month she was to divorce KrisHumphries after just 72 days of marriage - has ended a short-lived hiatus from her official blogafter deciding she missed her supporters too much, and her first return posting was to expressher gratitude at the kind messages she has received.
In a post entitled 'Thanks To My Loyal Blog Dolls!', she wrote: "Hi everyone! I just wanted tothank you guys for all your support these last two weeks.
"I took a break from blogging for a while, but I've missed you guys so much and I want to startsharing my updates with you all again. I've been reading all your comments on here and, asalways, my loyal blog dolls have been nothing but supportive. You all know who you are, sothank you! I love you guys. "
Meanwhile, the 31-year-old beauty is taking legal action against a public relations consultantwho branded her marriage a sham.
Kim is seeking $200, 000 damages from Jonathan Jaxson - who she reportedly insists onlyworked with her once, many years ago - claiming he has damaged her reputation withdefamatory statements alleging her wedding was staged.
Her lawyer, Marty Singer, told website TMZ: "Everything that he is saying is false and nonsense... This guy is in it to promote himself for his 15 mins of fame."
Despite claims from Kim and Marty, Jonathan insists his comments to not breach aconfidentiality agreement he had with the 'Keeping Up with the Kardashians' star as no suchdocument ever existed.
He said: "I have never signed an agreement dealing with confidentiality with Kim Kardashian. Ihave an agreement in my possession that does not have either parties signature on it."courtesy:-china daily